Learn Languages: Rosetta Stone v5.3.0 [Unlocked]
Requirements:
5.0+
Overview:
Start speaking a new language on day one! Try your first lesson free.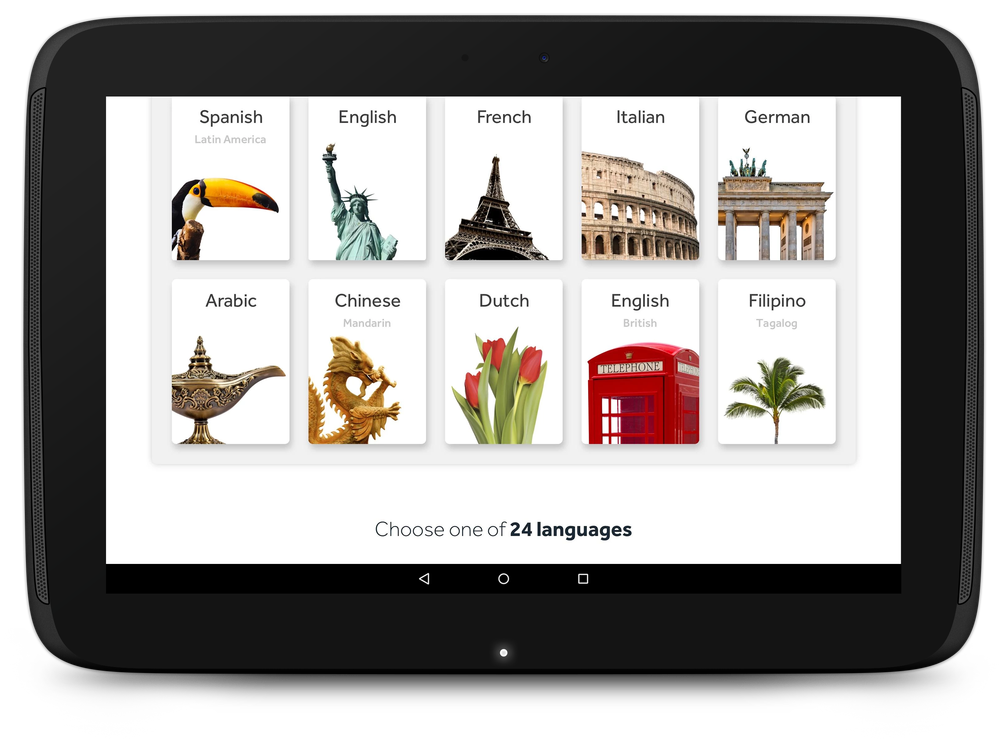 Our app helps you learn your second language the way you learned your first, with an intuitive, immersive method that's as fun to use as it is effective.
Learn Spanish (Latin America or Spain), English (US or British), French, Italian, German, Chinese (Mandarin), Arabic, Dutch, Filipino (Tagalog), Greek, Hebrew, Hindi, Irish, Italian, Japanese, Korean, Persian (Farsi), Polish, Portuguese (Brazil), Russian, Swedish, Turkish, or Vietnamese.
Rosetta Stone's Learn Languages app lets you learn a language anytime, anywhere through immersive, self-paced lessons that introduce new skills in a way that stimulates your brain's natural language learning ability. Our award-winning teaching methodology has been trusted by millions worldwide for 20+ years, including educational institutions and corporate clients.
Get talking. Develop useful and practical conversation skills based on everyday scenarios and events.
Sound like a native speaker. Our TruAccent™ speech recognition technology listens to your pronunciation and helps you refine it, helping you speak more authentically.
Pick up where you left off. We allow you to sync between Android devices so you can practice your skills on both Android phones and tablets seamlessly.
Learn any time. No internet? No problem. Download lessons to use offline for on-the-go training. (Not yet available for Enterprise and Education learners.)
For product updates, offers, and the latest from Rosetta Stone, including language-learning tips, news, and fun, follow us on:
WHAT'S NEW
• Take advantage of a free trial when selecting a 12 month subscription.
• Learn about our Immersion teaching method through our new introductory lesson - now available for individual subscribers learning English and Spanish.
• Have questions about our product or our subscription offerings? Check out our new Frequently Asked Questions section under Settings to find answers to your questions.
• Includes various fixes and enhancements to improve your experience with Rosetta Stone.
This app has no advertisements
More Info:
Code: Select all
https://play.google.com/store/apps/details?id=air.com.rosettastone.mobile.CoursePlayer
Download Instructions:
Hidden Content
This board requires you to be registered and logged-in to view hidden content.