App Hoarder v1.07 [Pro]
Requirements:
4.1+
Overview:
Every day different developers make their paid apps available for free for a limited time only.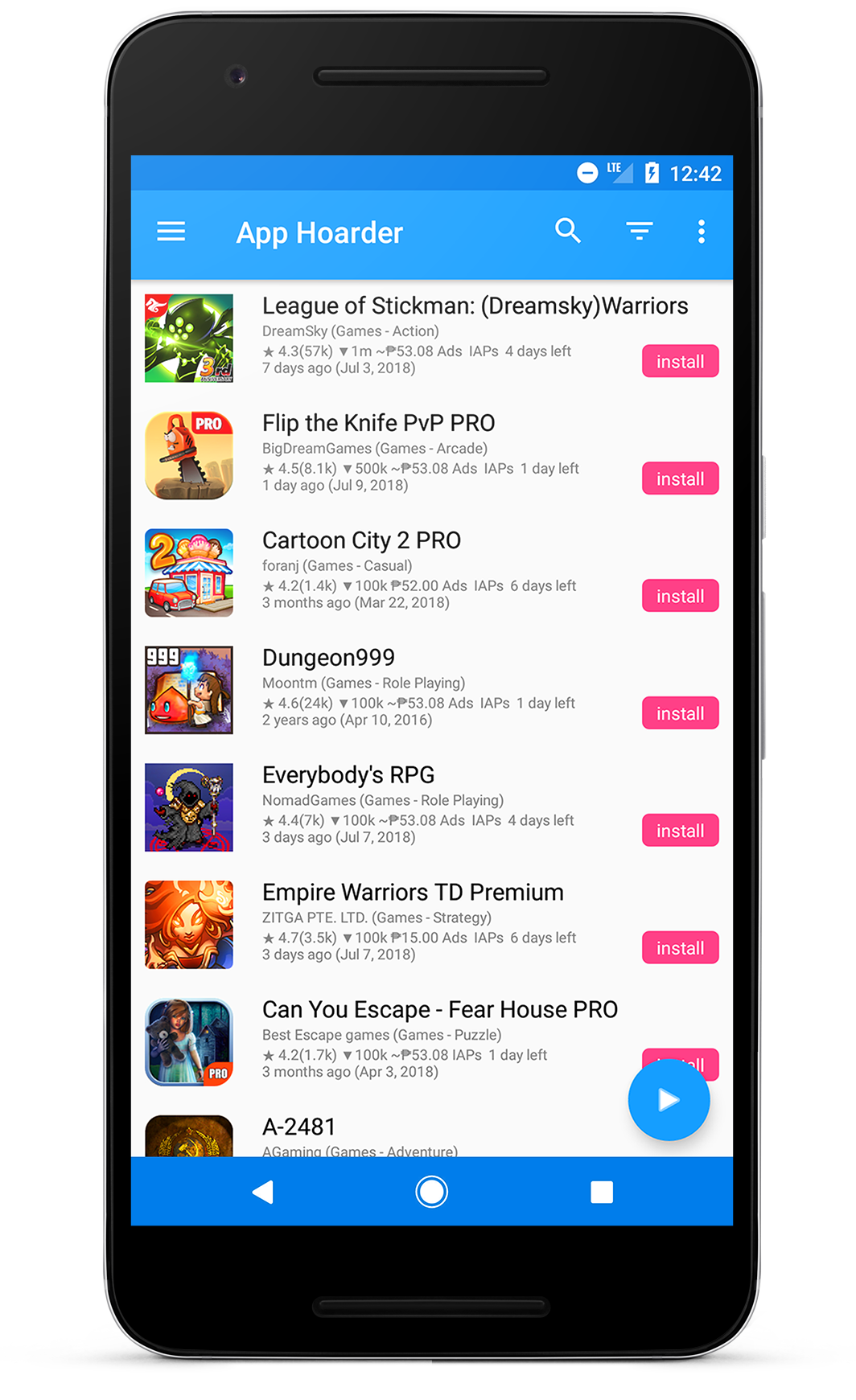 With the help of this app you can see which apps are free for a limited time only.
You will also get notified daily about the free apps. You can also track apps on your wishlist.
- This app is not an app store
- I do not control which apps are free
- If you encounter some bugs please leave a comment
Leave any feedback on XDA:
https://forum.xda-developers.com/androi ... e-t3774597
WHAT'S NEW
Fixed sorting issues
This app has no advertisements
More Info:
Code: Select all
https://play.google.com/store/apps/details?id=com.marlon.apphoarder
Download Instructions:
PRO features Unlocked
Hidden Content
This board requires you to be registered and logged-in to view hidden content.