Edge Gestures v1.4.4 [Patched]
Requirements:
4.4+
Overview:
Now you can do something quickly just by simple gesture on the screen edge. Tap, Doubel tap, Long press and Swipe from edge are supported!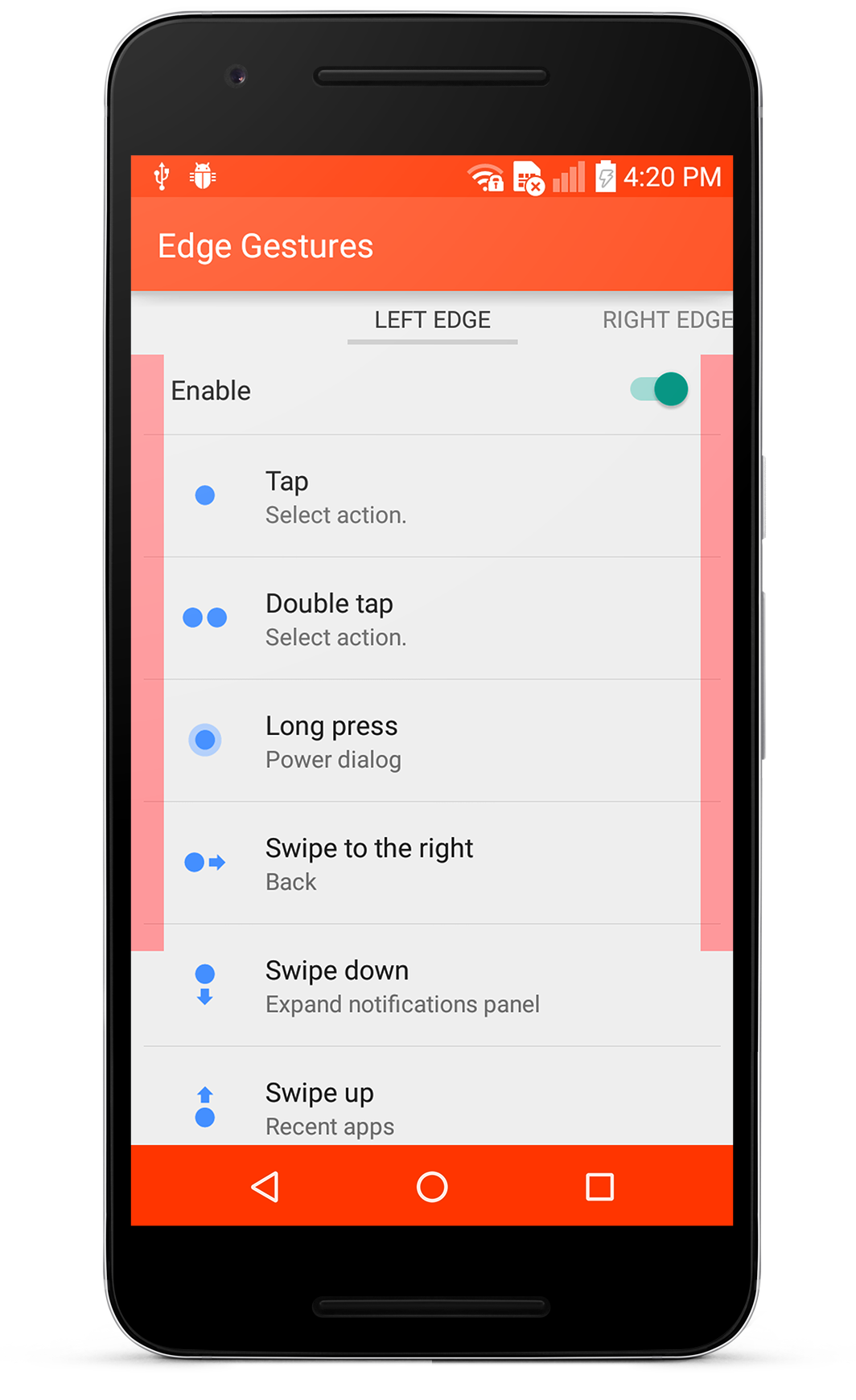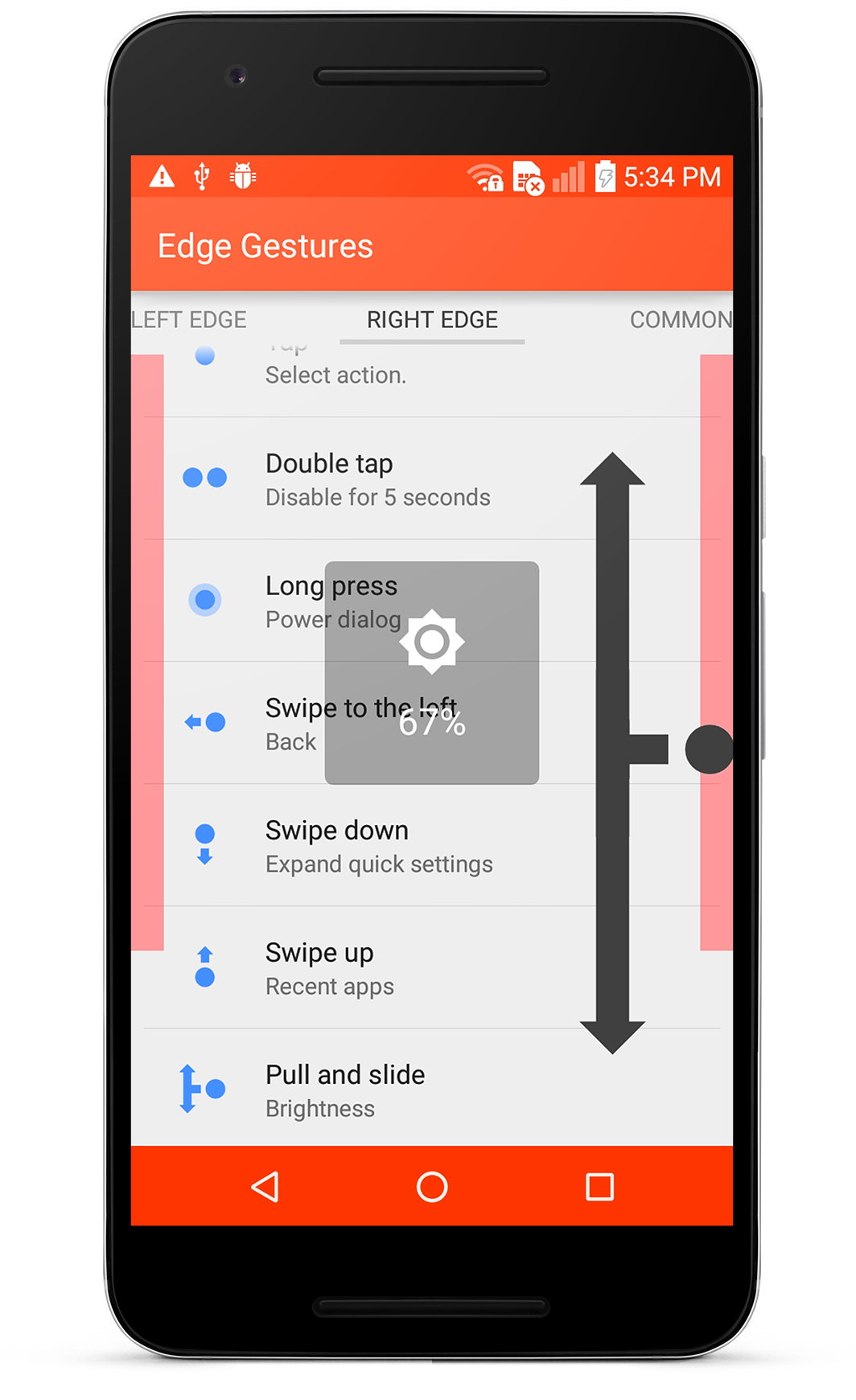 Supported actions:
1. launching an application or a shortcut.
2. soft key: back, home, recent apps.
3. expanding the status bar: notifications or quick settings.
4. power dialog.
5. adjusting brightness or media volume.
The edge area also can be customized for thickness, length and position.
And this app requires only the permission that are needed!
WHAT'S NEW
- added "Edit lock" for pie controls in the common options
- added "Offset from bottom" for the bottom edge
- better starting of pull and slide gesture
- fixed some bugs
This app has no advertisements
More Info:
Code: Select all
https://play.google.com/store/apps/details?id=com.ss.edgegestures
Download Instructions:
Hidden Content
This board requires you to be registered and logged-in to view hidden content.