My Dear
ReleaseAPK
Friends
,
I would like to present to you the New feature
Theme Mode
by
@Dark❶
in close collaboration from
@Balatan
Sir.
This Feature has two Modes:
Bright , Original Theme.
Dark , Modified Theme.
Thanks to
@Balatan
Sir , For with-out his help I would not have made this Theme Mode.
Thanks to
PixelGoose Studio
, For using their beautiful Theme as a Base for this
Dark
Theme Mode.
---
Tutorial for quickly changing theme mode :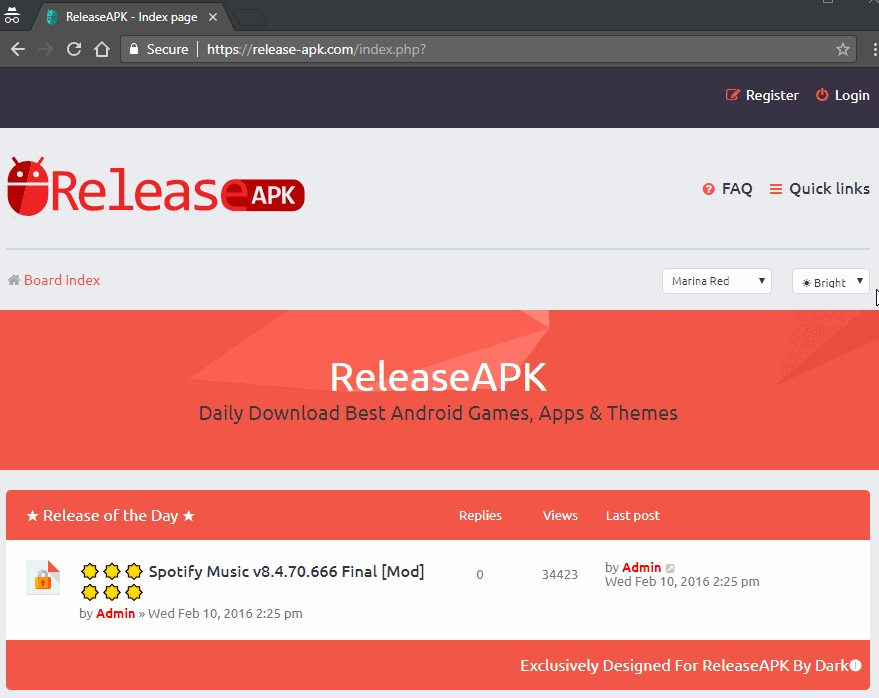 ---
Kindly Consider this before Posting
OR Voting
:
1. I have specifically made this Dark theme Mode to be used At NIGHT , Yea! By Night Owl's Only.
2. At Night , Blue Light is Not good for Sleep & Especially Our Health, Read this Article :
Impact of Blue Light
.
3. If using Phone , This Dark theme Mode will save some battery , Especially on AMOLED Display Phone.
---
This Topic is for following with regards to
Theme Mode
Only :
Constructive Criticism OR Discussion about theme mode ,
FeedBack for theme mode ,
Suggestion for theme mode ,
Visual Theme Mode Bug Report ,
Appreciation of my Work on theme mode ,
EtC ... eTc ... [Bored to write more
]
Kindly give your Thoughts for the same , Do not Hesitate.
Thanking You.
Best Regards.